Bu Tejo, this is your wise guide on the Internet
Jakarta –
The figure of Bu Tejo suddenly became the conversation. A mother who knows technology and searches for information on social media or the Internet. Bu Tejo, this is a wise guide to the Internet.
Bu Tejo appeared in the character of the short film Tilik, a trending topic on Twitter. Quite a few netizens have discussed the character played by Siti Fauziah.
In short, in the film produced by Ravacana Films which is packaged with a duration of about 30 minutes, Bu Tejo along with other mothers planned to visit the Lurah who was being treated in hospital. On the way to the hospital, Bu Tejo often spoke of a woman named Dian.
In fact, to prove that Dian is a bad girl, Bu Tejo searched for information on the Internet, especially on social media Facebook.
"What do you think, Yu Ning? A village talks about Dian everything, you know. It's really crowded on Facebook. Look at the comments," Bu Tejo said when Yu Ning reminded him not to speak carelessly.
Also in one scene, Bu Tri, who was part of the group to visit the village chief, said that if the internet was created by smart people, she thought the technology was fine.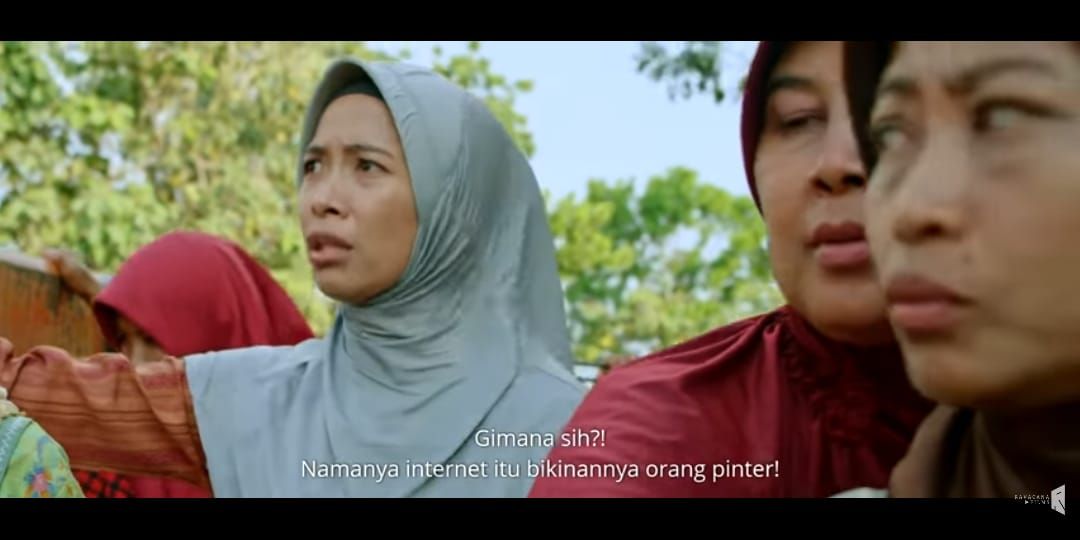 Scenes from the short film Tilik. Photo: Screenshot
Although in an age of information flow like today, hoaxes or fake news are often easily spread on the internet, including social media. Wisely fortifying our minds on the Internet can be a basis for not letting ourselves be provoked by emotions, let alone spreading them.
"Yes, usually the problem is flight hours. So, if we have been using the internet for a long time to interact with people on the internet to find information to consume information, then we will also know and be able to have a strategy on how and about what we can trust and what to do. We cannot believe the information circulating on the Internet, "said social media observer Enda Nasution.
The things that need to be done for the community do not easily digest information obtained on the Internet. It is best to find other sources on this information.
"It's easier not to believe it first, then discount the truth of information on the Internet by 50% first. So, getting information first doesn't just mean believing it first, but conversely, not believing it until there is additional information until another source. it says the same thing., or if we really need a source or someone with experience or authority to say the same thing, then we can believe it, "he explained.
If you want to be sure of some information, you can do so by contacting an expert in the sector, in order to receive clearer information directly from the expert.
"If we really feel that we really need a source or someone with experience or authority to say the same thing, then we can believe it," he concluded.
Watch a video "The short film "Watch" is striking, Bu Tejo is trending on Twitter"
[Gambas:Video 20detik]
(agt / fyk)